15 Best Anti-Aging Moisturizers and Wrinkle Creams of 2022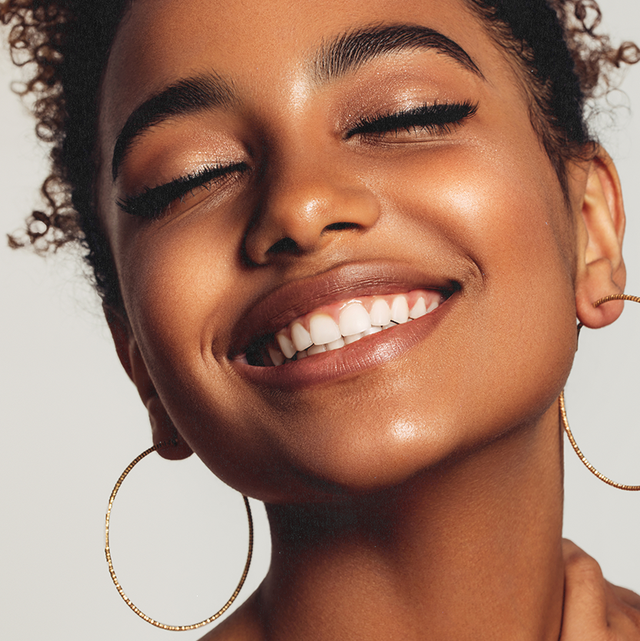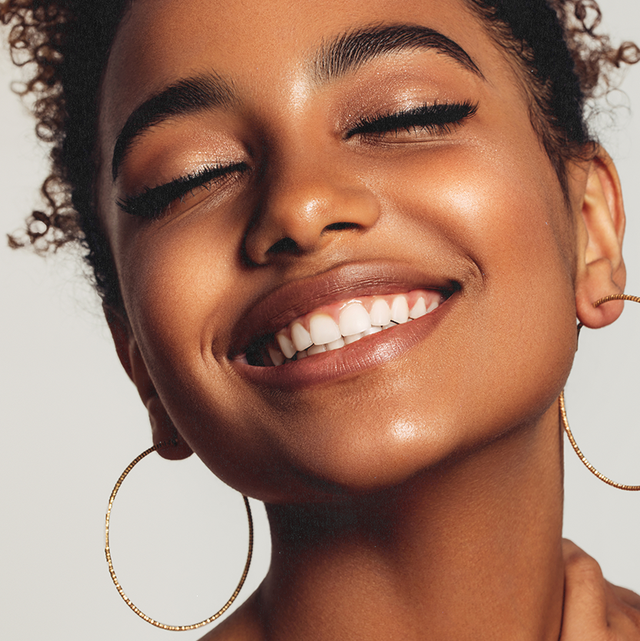 Getty Images
Fine lines, wrinkles, dark spots, sagging…these are very normal things that happen to our skin as we age. They're largely the result of years of environmental damage (from things like UV exposure and pollution) and the fact that our bodies ability to produce collagen and elastin (the proteins that keep skin plump and firm) takes a nose dive once we hit 30. Good times.
That said, there *is* a way to reverse signs of damage and jump start collagen and elastin production, and that's by using an anti aging moisturizer. The most effective anti-aging moisturizers contains active ingredients (like retinol and peptides) to make skin smooth, bright, and plump, along with hydrating and nourishing ingredients to keep your skin's moisture levels in check. Ahead, the 15 best anti-aging moisturizers for every skin type and skin concern according to dermatologists and estheticians.
Our top picks for best anti-aging moisturizers of 2022:
Keep scrolling for the entire list of the best anti-aging moisturizers and creams along with the important things to keep in mind when shopping for a new anti-aging product to add to your skincare routine.
Advertisement – Continue Reading Below
1
Best Anti-Aging Moisturizer for Sensitive Skin
Sente Dermal Repair UltraNourish
Suitable for sensitive, irritation-prone skin
May be too rich for oily skin types
Some anti-aging creams can be too intense for irritation-prone skin, which is why dermatologist Jessica Weiser, MD, is a fan of this option from Sente. "Suitable for even the most sensitive skin types, this anti-aging moisturizer helps deeply hydrate skin in addition to soothing and calming inflammation, repairing your skin barrier, and reducing fine line and wrinkles too," says Dr. Weiser.
THE REVIEW: "My skin feels significantly plumper and firmer when I use this cream," says one reviewer, adding that "the texture is not too thick or greasy and it doesn't irritate my skin either."
2
This Cult-Favorite Anti-Aging Moisturizer
Augustinus Bader The Cream with TFC8 Face Moisturizer
Comes in a light version for oily skin and a rich version for dry skin
One of the more expensive options on the list
No anti-aging skincare list is complete without Augustinus Bader's cult-favorite The Cream, says esthetician Elizabeth Grace Hand. The face moisturizer uses once-in-a-decade breakthrough technology called TCF8 (a patented blend of amino acids, vitamins, and regenerative molecules found naturally in the skin) that encourages skin renewal and reverses the process of skin aging by stimulating collagen production, says Hand.
THE REVIEW: "I regret to inform my bank account that this is, in fact, a miracle product," says a tester. "If you can afford this, you should definitely try it. I have had numerous people comment on how great my skin looks since I started using this stuff. I will never use another face cream again!"
3
Best Anti-Aging Moisturizer with Retinol and Vitamin C
Paula's Choice Clinical Ceramide-Enriched Firming Moisturizer
Contains retinol and vitamin C to plump and brighten skin
Some reviewers say the formula isn't moisturizing enough for dry skin types
Retinol is an OG anti-aging ingredient that has stood the test of time. This moisturizer contains the proven anti-ager along with brightening vitamin C and replenishing ceramides to offset any potential dryness associated with regular retinol use, says Hand. "I recommend it to anyone interested in hydrated, supple skin."

THE REVIEW: " This moisturizer definitely helps fade hyperpigmentation and you will most definitely see an overall improvement in your skin texture too," says a tester. "This is the second bottle that I have ordered and unless I find something that comes even close to doing what this does, then I will continue to repurchase."
4
Best Multitasking Anti-Aging Moisturizer
Dr. Dennis Gross Skincare Advanced Retinol + Ferulic Intense Wrinkle Cream
Can be used in the morning unlike many retinol-based moisturizers
Some reviewers say it's too rich for oily and combination skin types
Another great anti-aging moisturizer with retinol? This multi-tasking cream from Dr. Dennis Gross. It combines retinol and bakuchiol (a plant extract that acts similar to retinol) with antioxidants, says licensed esthetician Caroline Giles. "It's a great way to get the skin smoothing and plumping benefits of retinol without irritation—plus it's ideal for those who also want to treat hyperpigmentation too."
THE REVIEW: "I have acne and rosacea and this cream is safe for my very sensitive skin," reads a review. "I have seen a visible reduction in my forehead wrinkles and some of the deeper wrinkles starting around my chin and lower lip. Definitely buying this one again."
5
Best Anti-Aging Moisturizer for Oily Skin
Alastin Skincare Ultra Light Moisturizer
Lightweight formula is ideal for oily, acne-prone skin types
Some reviewers say it's not hydrating enough for cold weather and dry climates
Many anti-aging creams can feel thick and heavy on skin, but not this lightweight lotion from Alastin. The formula is oil-free and non-comedogenic (aka tested to not clog pores, so it's safe for oily and acne-prone skin types) and contains Alastin's signature TriHex technology, a blend of peptides that support collagen and elastin production.
THE REVIEW: "I love this moisturizer for healthy-looking skin," says a tester. "I live in a humid climate it doesn't clog my pores or make my skin look shiny. I would definitely recommend for summer days."
6
Best Lifting and Firming Anti-Aging Moisturizer
Doctor Babor Lifting Rx Collagen Cream
Reviewers love the silky texture and how it plumps skin
Contains fragrance which may be irritating for sensitive skin
Doctor Babor's Collagen Cream is my go-to moisturizer for plumping, lifting, and firming skin, says Giles. It's packed with peptides, marine collagen, and hyaluronic acid—all excellent anti-aging ingredients. "I love it because it's lightweight. super hydrating and has a clean, fresh aroma."
THE REVIEW: "I love how this literally melts into your skin and leaves it soft and smooth without being greasy or shiny," says a tester. "After just one week, I feel like the texture of my skin has improved—it's more plump and hydrated."
7
Best Drugstore Anti-Aging Moisturizer
Olay Regenerist Micro Sculpting Cream
Widely available at drugstores, beauty retailers, and Amazon
Contains parabens and synthetic fragrance
When it comes to anti-aging moisturizers, there are few formulas as as beloved as Olay's Regenerist Micro Sculpting cream. The iconic red jar is packed with smoothing, brightening, and hydrating ingredients, like amino peptides, niacinamide, glycerin, and hyaluronic acid. Consider it the crème de la crème of drugstore moisturizers.
THE REVIEW: "I've only been using this for a week and my skin is already improving SO much," reads a review. "My dark spots are almost gone, my skin is soft to the touch, and my face is more plump."
8
Best Anti-Aging Moisturizer with Growth Factors
Bioeffect EGF Power Cream
Made with plant-based anti-aging ingredients
The barley-derived epidermal growth factors in this rich moisturizer are anti-aging game changer, says Hand. "EGF is found naturally in the skin, but as we age our bodies begin to produce less of it which means cell turnover and repair slows down." Both Hand and Dr. Weisner agree that consistent, daily use of the biotech-backed cream will reveal smoother, firmer skin with fewer fine lines.
THE REVIEW: "I've been using just this cream twice a day, morning and evening, without serums, and I immediately started seeing changes in my skin," writes one tester. "My skin feels softer and plumper and the fine lines around my eyes are smoother too. Overall, my skin feels and looks more hydrated with an overall glow with less pigmentation."
9
Best Barrier-Boosting Anti-Aging Cream
Defenage 24/7 Barrier Balance Cream
Restores skin's protective barrier for optimal skin health
Needs to be used with other Defenage products for best results
"This lightweight, silky moisturizing cream contains defensins, small molecules that can traveldown the hair follicle to stimulate stem cells and signal our body to produce fresh, new skin cells, says Dr. Weiser. It also contains additional active ingredients that contribute to barrier repair, skin hydration and plumping, an improvement in skin tone, and antioxidant protection too, says Dr. Weisner.
THE REVIEW: "This is a great product," reads one review."I like the texture—it's not thick and absorbs instantly—and the cream makes my skin very soft and hydrated, even in the winter."
10
Best Anti-Aging Moisturizer with SPF
Neutrogena Rapid Wrinkle Repair Retinol Moisturizer with SPF 30
Contains SPF 30 to protect skin from UV rays and premature skin aging
Contains chemical sunscreen filters that may be irritating for some skin types
Sunscreen is a must in every skincare routine, but it's especially important if your goal is anti-aging since UV damage leads to wrinkles, dark spots, and sagging skin. This anti-aging moisturizer combines SPF 30 (the daily minimum recommended by derms), a stabilized, time-released form of retinol, and hydrating hyaluronic acid. Together, these ingredients protect skin from premature aging, smooth fine lines and wrinkles, and provide lightweight hydration too.
THE REVIEW: "I'm my third bottle of this moisturizer and am fully satisfied with the results," reads a review. "I would estimate about a 95 percent reduction in the appearance of my wrinkles and fine lines and my smile lines and crows feet are barely visible anymore."
11
Best Anti-Aging Moisturizer for Combination Skin
Rose Ingleton MD Signature Moisturizer
Animal-friendly formula is vegan and cruelty-free
Some reviewers say there isn't very much product in the jar
This super-hydrating yet lightweight cream is ideal for combination skin types. Inside the jar: a blend of brightening and barrier-repairing niacinamide, line-smoothing peptides, moisture-boosting ceramides, and an antioxidant-rich super fruit blend. Use it twice daily, in the morning and at night, for skin that's soft and glowing.

THE REVIEW: "I think I've found my forever moisturizer! I have combination skin I find this moisturizer absorbs really well and and my skin no longer feels dehydrated or tight. Leaves my face feeling nourished and just the right amount of dewy-ness"
12
Best Anti-Aging Moisturizer for Dull Skin
Valmont Luminosity Lumicream
Infused with light-reflecting particles to immediately diffuse skin discoloration
Pricey compared to other brightening moisturizers
Seeing dullness and discoloration? Try this top-rated anti-aging moisturizer from Valmont. It uses a blend of plant-based actives from the Swiss Alps to minimize the look of dark spots and hyperpigmentation, help skin better retain moisture, and increase circulation for a healthy, even-toned glow. The lightweight cream is even infused with tiny-light reflecting particles to give your skin a soft-focus sheen immediately upon application.
THE REVIEW: "This cream gives my skin the most gorgeous glow as soon as I put it on. The more I use it, the less noticeable my dark spots and sun spots are. It layers really beautiful under makeup too—almost like a primer."
13
Best Anti-Aging Moisturizer for Dry Skin
U Beauty Super Hydrator
Provides deep, long-lasting hydration
Some reviewers say the texture can feel sticky
The heros in this anti-aging moisturizer? Long-chain hyaluronic acid (it's able to reach deeper layers of the skin better than other types of HA for max hydrating results) and collagen-boosting peptides to smooth and plump fine lines and uneven texutre. It's perfect for dry, dehydrated skin types or anyone who needs some extra moisture from using actives like retinoids or exfoliating acids.
THE REVIEW: " I can't live without this moisturizer! It makes my skin feel amazingly soft and smooth. I signed up for auto-ship so I always have this amazing product on hand. It's that good."
14
Best Anti-Aging Moisturizer for a Dewy Glow
Epicutis Hyvia Créme
Suitable for all skin types and can be used pre-and-post procedure
Not as effective at smoothing deep lines as other options on the list
"Epicutis's Hyvia Cream is my new favorite anti-aging moisturizer for its ability to both strengthen, smooth, and soothe the skin," says Giles. "It can be used pre-and-post procedure, so it's ideal if you use other actives in your skincare routine or if you have sensitized skin." Giles tip? Layer over the Epicutis Lipid Serum to achieve true glazed donut status (aka super plump skin and dewiest glow of your life).

THE REVIEW: "This cream is expensive but it makes my skin feel so smooth and look so dewy so it's worth it to me," says a reviewer. "I have sensitive skin that's prone to redness and this does a good job of calming things down while improving my skin texture too."
15
Best Under-The-Radar Anti-Aging Moisturizer
Eighth Day The Reparative Moisturizer
Comes in a recyclable glass bottle and outer packaging that's made with sustainable materials
Not widely available at traditional beauty retailers and stores
Eighth Day is one of those buzzy, up-and-coming skincare brands that 100 percent should be on your radar. I'm a fan of the entire line, but I'm especially into their anti-aging moisturizer. It's made with peptides, ceramides, amino acids, and antioxidants (like resveratrol and ferulic acid) to repair damage and visibly improve your skin's texture by smoothing fine lines and minimize pore size.
THE REVIEW: "I really love this moisturizer," reads one review. "I love the glow it gives my skin and I have extremely dry, red skin naturally. It makes a world of difference for me—I actually feel hydrated without being greasy!"
16
How to choose an anti-aging moisturizer:
Look for certain active ingredients.
If your goal is smoother, tighter skin with fewer fine lines and wrinkles, ingredients like retinol, peptides, stem cells, and growth factors will be your BFF. These ingredients are proven to stimulate collagen and elastin production, so keep an eye out for them on your moisturizer's label. If dullness, discoloration, and dark spots are your primary anti-aging concerns, antioxidants and brightening ingredients like vitamin C and niacinamide are musts.
Keep your skin type in mind.
Your skin type—so whether it's sensitive, acne-prone, dry, oily, or combo—will determine the texture and formulation of the moisturizer you choose. If your skin is oily or acne-prone, look for a lightweight anti-aging lotion or gel cream that's labeled "oil-free" and/or "non-comedogenic". If your skin is prone to dryness, an anti-aging cream with a thicker consistency and moisturizing ingredients like shea butter, hyaluronic acid, and ceramides will do the trick.
Jessica Weiser, MD, is a board-certified dermatologist and the founder and medical director of Weiser Skin MD in New York, NY. Dr. Weiser is an assistant clinical professor at Columbia University and specializes in cosmetic and procedural dermatology.
Elizabeth Grace Hand is a licensed esthetician and founder of Stalle Studios in New York City.
Caroline Giles is a licensed esthetician with nearly 20 years of experience in the spa and skin industries. Caroline is based at the Jersey Shore shore and is the lead esthetician for the Milagro Spa Corporation.
18
Why trust Cosmopolitan?
Lauren Balsamo is deputy beauty director at Cosmopolitan with nine years of experience researching, writing, and editing skincare stories that range from the best retinol eye creams to the best lasers for acne scars. She's an authority in all skincare categories but an expert when it comes to anti-aging products and treatment. She regularly tests and analyzes anti-aging moisturizers for efficacy, while working with the industry's top dermatologists and estheticians to assess new formulas, brands, and technologies.
This content is created and maintained by a third party, and imported onto this page to help users provide their email addresses. You may be able to find more information about this and similar content at piano.io
Advertisement – Continue Reading Below